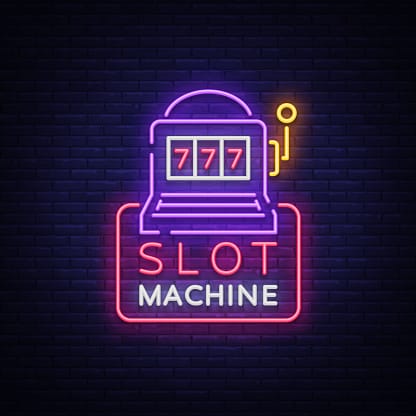 In almost every field of life, beginners and amateurs would always need a guide to performing well. Even experts do need to follow guides from time to time to function effectively. The same pertains to online slots, beginners would find it easy to play when they get a guide on how to win at slots uk. Experts who are used to playing would also need to keep following the techniques.
This article is an advanced guide for every player to teach or remind them of techniques that will help them enjoy the gameplay and possibly increase their chances of winning at slots UK. Beginners can also learn from this but will learn more from a basic guide. Take the following as an effective slots guide for all game players.
Understanding How UK Slots Machines Work
Understanding how a concept works is the first step in every area. You need to know the basics and how everything about the slot games work. There are some game players who have missed these simple basics.
There are some basic features of slots that all game players should know. The features include reels, rows, pay lines, and symbols. As a player, you should know what these features stand for and how they affect your gameplay.
Also, ensure you check the rules and the paytable of any game you choose to play. This will help you know what to expect. Don't make use of the knowledge of one game for a different game, make efforts to read reviews and learn about new games. Having this basic understanding of slots will give you more confidence to spin and know the factors that give you more chances of winning at slots UK.
Always Try The Demo Slots First
Many games can be played for free before playing for real money. Don't be too eager to win at UK slots and jump to the real money version so quickly. Playing the demo version also helps you to understand and know exactly what to expect from your chosen game.
You will also watch the reels spin and the symbols match on paylines. It'll save you a lot of stress and make you enjoy more when you spin for real money.
You can check out free versions of some games on Slotsuk.
Don't Consider Only The RTP when Picking a Slot
Other online guides that give you tips on opportunities to win at UK slots may never mention this. There is no argument to the fact that knowing the RTP of a game is important but that is not the only factor you should consider. You should also consider the betting options and volatility.
It is always safe to choose a game that will not take more than you can afford. Also, don't just bet all the money at once. You can choose a game that will allow you to break your budget into bits. This way, even if you were to make any loss, it won't be an unnecessary huge loss.
As a regular player, you should know the slot volatility determines how huge or little your possible wins can be. However, most players ignore this after considering the RTP.
Players who prefer to make frequent little wins that can accumulate to bigger wins should go for slots with low volatility. People who go for medium volatility UK slots should expect more medium wins. Those who are ready to make less frequent but huge wins can go for high volatility slots.
Adjust Your Bets Frequently
You can only do this if you have followed the previous tip, which is considering the bet options in your chosen game. When you have chosen a game that is suitable for your bankroll, you can adjust the bets as you play.
When you find yourself losing, you should decrease your bet percentage. For example, your budget could be 100 coins before you take the first spin. You decide to bet 10% of your budget for the spins. If you make a loss at the first and second spins, it would have reduced your budget. Thus, you should reduce the percentage of stake to about 8% of the left budget. If you make another loss, you can reduce the bet percent again.
The technique above can be applied in the reverse when you make any win at UK slots. You can increase the percentage of your stake from your increased budget.
Following this particular technique in this slots UK guide will help you manage your bankroll properly.
Take Advantage Of Slot Bonuses
A lot of online casinos offer slot bonuses to new players. By new players, we don't mean beginners but any player who wants to play on that casino for the first time. While many players are already taking advantage of this "free" money, some people are still underestimating it. The reason most people overlook it is because this free cash is usually tied to some conditions. For example, some online casinos will not allow you to withdraw the bonus or wins from it until you have made successful wagers.
The conditions should however not be a reason not to take advantage of the wagering bonus and free spins. These free spins and slot promotions could just be the chance you need to win at UK slots.
Remember To Enjoy The Slots Game
This may look so easy but it's actually very important. Always remember that games are for fun. That's why you are advised to always bet money you can afford to lose.
Don't just play because you want to keep winning. Instead, choose a game you will enjoy playing. This way, even if you are losing for a while, you can keep playing and later make wins. But if you play a game you don't enjoy, you would probably stop playing before you make any wins.
Why not sign up now to spin the reels and see if you're lucky enough to win at UK slots?