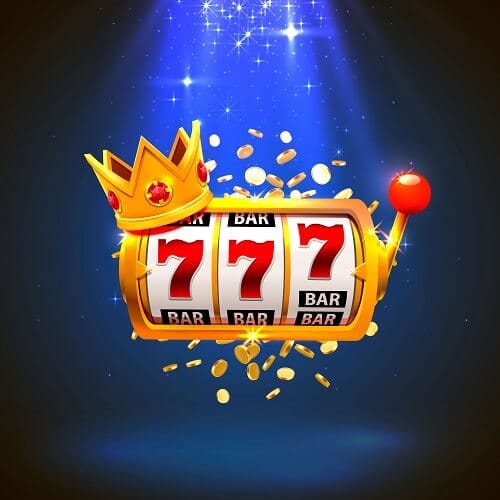 When it comes to slot uk games, we are truly spoilt for choice as fans of the fruit machine.
At UK Slots, there is a wonderful catalogue of online slots both new and old, so much so that one of the hardest parts of playing slots online is choosing just one to play. Ranging in themes, layouts and pay outs, you really could be scrolling for a long time and for the most part, you simply cannot miss.
However, to help you get down to play slot games uk right away, we have a brief selection of some of the best UK slot machines.

Rainbow Riches
We start our list of the best UK slots with perhaps one of the most iconic slot games and series of slot games to ever grace the UK fruit machine scene. Rainbow Riches, created by the equally iconic developer Barcrest, has been operating both as an online game and offline, land based casino slot for some time now. It uses an Irish theme that has been popular with online casino developers and players alike for many years and outs the theme to good use, with players hoping to land their very own pot of gold.
Packed with features and good humour, Rainbow Riches is led by a leprechaun character who is recognised by all UK slot game players by this point. If you are looking for further inspiration for UK slot games, check out the whole family of Rainbow Riches games that include all sorts of variations on the original. More bonuses, different layouts and bigger jackpots can be found in the Rainbow Riches series.
Fishin Frenzy
The first of two games to feature fish on our list of the best online slots UK sites offer is Fishin Frenzy. At UK Slots, many players are enjoying the simple yet fun nature of this game. The theme is all about fishing at sea and as such, you will various fish for you to catch on your reels and exchange for prizes. The fish are colourful and all have friendly faces which adds a cartoon feel to the game, making it one that is visually very stimulating.
Our favourite part of the game would have to be when you get down to the bonus features, as here is where you find out how this game is so unique for a UK slot. A wild symbol in the form of a fisherman is crucial to this aspect of Fishin' Frenzy and as such, he might just be one of our favourite symbols in UK slots anywhere across online casino games.
Once the relevant bonus is triggered, the fisherman will get to work and start hooking out fish left, right and centre. The more he lands and the bigger fish he lands, the more money he will reel in for you and your growing wins. While it is of course not easy to trigger such an effective bonus round, it will be worth your while once it is active and it's a really fun one to watch play out.
Penguin City
Online slots UK gamers love tend to have really good graphics and if you are looking for a specific developer to provide such visually strong games, then look no further than Yggdrasil. Once a new name on the scene and now very much one of the most revered slot game developers around, this developer is known for it's great appreciation of the visual side of slot games. This is something that you will quickly realise should you load up one of their most popular titles, Penguin City, with it's fun and quirky characters and fast paced animations.
UK slots rarely get quite as random or indeed detailed as this, as Yggdrasil have created a fictional Chinatown part of a city that is inhabited by penguins. All the symbols play into this theme really well and you'll see fish and other penguin friendly treats on the reels as you spin. This is a fairly simple game to get into but the nature of the graphics and theme make it something quite spectacular as far as UK slot games go.
Mobile friendly and with so many ways to win, there are many ways to play and pick up prizes here. A top win of 164700 is also something to take in when you wager your bets down at Penguin City - an eye-catching game that offers some eye watering and mouth watering wins.
Gonzo's Quest
UK slots, as you might have realised by this point, are held to a really high standard  and once again, here is a game that continues and has continued that reality for many years now. Gonzo's Quest is a slot game that packs in so much adventure and fun to the reels that it really did push the boundaries of the UK fruit machines when it was first released. With really impressive graphics and some super slick animations, the game has really stood the test of time as well, being release in the early 2010s and still being a popular choice today for Slots UK players.
A platinum release from NetEnt, Gonzo's Quest has a mayan theme that sees you help Gonzo become the hero that he surely is. 5 reels and 20 pay lines make up the layout of what is a fairly simple online slot machine, but it truly comes alive thanks to great graphics and tremendous theme relevant bonuses and symbols.
There are three bonus rounds in total in this game and this makes for great variety for players looking for more ways to win and big prizes, too. A jackpot of 2500 is the main jackpot and a prize that many gamers lust over across UK slot games and UK casino sites like UK Slots. One of these bonus rounds is of course a free spins round that not only offers the chance for players to spin for free, but also the chance to multiply their wins, too.