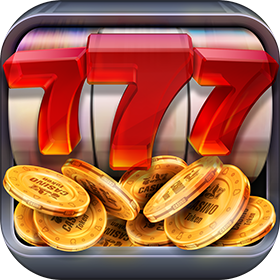 Right now there must be hundreds if not thousands of online uk slots out there for you to pick and choose from — with new additions being added every day it seems! Picking the right game for you that caters to all your wants and needs can be difficult, especially for a newbie. Well, you've come to the right place, we'll tell you that for free!
Why are we doing this? Simple really, we were once in a position where we didn't know the telltale signs of a decent slot. With our help, you'll be telling the difference between schlock and great online slots in no time!

The Theme Is Everything
Think about it, if you're going to invest a hours upon end in a casino slots games, you want there to be something appealing to you from a story/design aspect. We personally won't play a slot if the theme is up to snuff. This includes everything from music to graphics; you can tell from just looking at a slot whether or not there has been any effort put into it. Be sure to look out for video slots, they tend to offer the best graphics.
You name it, there's probably a slot made on it. Licensed games are incredibly popular, covering every IP known to man. Every slot you find will be based-on/adapted from an established movie/tv show. Developers like Microgaming tend to offer the most variety in that department. Remember, if it looks the part then it's probably worth spinning!
Type Of Slot Game
Slots aren't limited to just one standard format, there are actually multiple versions of slots as you know it. The most common — and arguably the most popular from a nostalgia stance — are fruit slots (sometimes known as fruities). Fruit slots paved the way for some of the fancier slots you might play nowadays. Practically anyone can pick up a fruity and play, there aren't really many rules to pay attention to. Just match some fruit and you'll get a payout.
Cluster slots appear to be all the rage nowadays, especially amongst veteran players who want something a little bit more satisfying. With cluster slots you are creating a honeycomb of sorts rather than matching symbols in a standard left to right orientation. The amount of carnage one can cause in a cluster slot like Aloha Cluster Pays is ridiculous, definitely worth trying out!
Features, Features, Features
Features make slots. Without features the slots you play would become tiresome very fast. Wilds, scatters, free spins, expanding reels, jackpots — find a slot with all of the above and you'll end up never playing another slot again! Wilds are the most common of all features as they will shake up the board so to speak, potentially matching symbols that weren't there previously.
If you consider yourself a big game hunter then you should only play slots with jackpots. It goes without saying, but the amount of money you can win through jackpots is game changing. It's possible to win up to six figures by winning some of these jackpots. Try to find slots with progressive jackpots, they offer the most fun in our opinion.
Slot Games RTP Percentage
The return to player (RTP) percentage is important for various reasons. If a slot has an RTP that is below 90% then we'd advise not playing it. Every penny you put into a slot is shared between the developer and other relevant parties; the same goes for winnings. Finding a slot with a 95% or above RTP will assure that you're getting paid the right amount and aren't being hoodwinked.
Reviews Of the Slot UK in Question
Found a slot you like but still aren't 100% on whether to deposit cash to play it? Read reviews of the slot in question. You'll find there is a steady mix between user reviews and casino reviews for almost every slot out right now. Each go into great detail of what you can expect to see from the slot and all relevant info too (RTP, developer info, features list, etc.).
Like Rotten Tomatoes, reviews work out an aggregate which will provide a general consensus of the slot. There isn't a slot we've played that we haven't done our research on ahead of time. If we're depositing cash to play a slot we want it to pass all the relevant background checks. Reviews tend to be incredibly honest too, which definitely helps pinpointing the right slots to spend money on!