Whether you're a newbie or an expert at UK slots, there are always ways that you can improve. There isn't one key strategy to winning at slots but there are a lot of tips and suggestions out there telling you how you can improve your chances of winning. In this blog post, we'll be discussing everything you need to know about online slots and sharing our top tips on how you can win. We'll even throw in a few of our favourite slots to play so you get to put our advice to the test!
Nonetheless, before you start betting make sure that you check out our UK slot promotions as they can give you a good starting boost!
Understanding what online slots are?
Slots are online casino games that are played at an online casino. There are hundreds of online casinos out there with thousands of slots for you to choose from. You can play online slots on your desktop, mobile and tablet devices. To access online slots, you'll need to sign up to an online casino.
There are thousands of online slots to choose from and there is something to suit players of all kinds. For beginners and lovers of old-school slots, there are slots based on classic fruit machines and simple 3-reel slots. There are also lots of slots with different themes like Viking themes, pirate themes, and magical fairytale themes. There are simple slots and slots with lots of exciting bonus features. The best thing about slot gaming is that it's always exciting. There are so many great ones to choose from and new ones are always being released.
UK Slots Games Terminology
Before you play slots games, it's a good idea to understand some of the terminology used. Understanding what these words mean could help increase your chances of winning. Here are a few keywords you may need:
Free spins - Free spins are spins that are given for free. A lot of online slots have free spins features where you begin the round with a number of free spins.
Multipliers - A multiplier is a number that your stake will be multiplied by if you win. If you win a 15x multiplier on a £2 bet, you will receive £30.
Paylines - Paylines are lines that have to match up for a player to win. Typically, most slots have 20 or 25 paylines, however, slots can have as little as 3 and as many as thousands of paylines.
Payout - A payout is the money you will receive when you win.
Paytable - All online slots have their own paytable. A paytable is where you will find lots of useful information about the slot including what the wild and scatters are and what the bonus features are.
Reels - A reel is the vertical position on the grid. When you place a bet, the reels will spin and stop to reveal a different combination of symbols every time. A winning combination typically involves matching 3 or more symbols on the reels.
RTP - The Return to Player percentage refers to your odds of winning. Look out for slots with an RTP of 96% and above.
Scatter symbol - Scatters can make the game very exciting. They can help to unlock bonus features by landing a certain amount.
Wild symbol - A wild symbol substitutes all standard symbols on the reels to make a winning combination. A wild typically cannot be replaced by a scatter symbol or bonus symbols.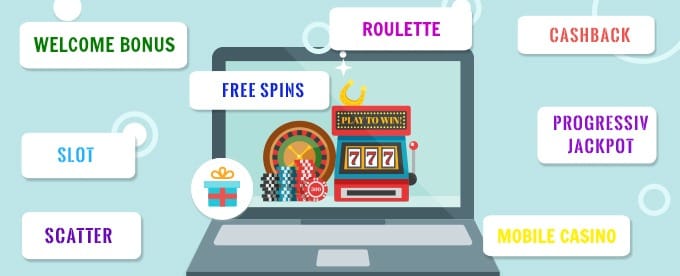 Top Tips to beat the Casino
#1 Practice makes perfect!
Both new slot players and old can benefit from this great tip. To make yourself better at playing slots, you need to practice. Don't worry, you don't need to spend a fortune and perfecting your slot skills, you can play hundreds of slots for free. Playing for free is totally risk-free, fun and it allows you to understand and get a feel for the game before you commit to playing with real money. It's especially great to play for free when you're playing something new like a ClusterPays slot.
#2 Start off simple
The simpler the game, the more likely you are to win. Why? The bottom line is that is costs less for game developers to make so they are able to offer bigger rewards. Stick to simple games with 3-reels or classic fruit machine slots if you want lots of wins.
#3 No deposit bonuses
If you're a new slot player look for online casinos that offer no deposit bonuses. No deposit bonuses are basically free money so it would be silly to say no to this offer. The no deposit bonus essentially allows you to play games for free but you can win money. Browse different casinos to see which no deposit bonus offer suits your needs best and don't forget to read the terms and conditions regarding how to collect your winnings etc.
#4 So many offers
Not only are there great offers for newbies like the no deposit bonus and welcome bonus but there are also many great offers for slot lovers and loyal customers. Some of these fantastic promotions include daily cashback and loyalty schemes where you can win great prizes like a number of free spins and a birthday bonus. With some online casinos, you can also collect trophies every time you play. The more you log in and play, the better the prizes you will win. You can win things like free games on certain slots, free spins and more.
#5 Study the paytables
Every online slot has different rules. You can find all the information you need to know, including what each symbol is worth, what the wild and scatter symbols are, what the RTP is, and how to play the bonus features in the paytable. Make sure to read it before you play to increase your chances of winning and decrease your chances of getting confused and making a bad decision.
#6 Try something new
If you're stuck in a rut of playing the same style of slots with the same or similar themes then it's time to try something new. Who knows? By trying out something new you could discover a new favourite. Don't just stick to the same games. There are literally thousands of online slots out there for you to choose from and you can find lots of them here on our site. Find everything from traditional fruit machine slots to slots with animal themes, candy themes, jungle themes, Christmas themes, and more.
#7 Be responsible
No matter if you play slots a few times a year or several times a week, it's always important to gamble responsibly. One good rule to remember is to never place a bet that you can afford to lose. It's also a good idea to set a money limit in advance and once that money is gone, you know when to stop. Setting a time limit can also be useful as when you're having fun, it can be easy to lose track of time. Also remember to never, ever chase your losses as this will only lead to bigger and bigger losses.
#8 Do your research
Before you play a new slot, why not do a little bit of research? Find out what the game is like, whether it's easy to play and whether it's rewarding and entertaining by conducting your own search. Take a look at written reviews on blogs and online casino sites and maybe watch video reviews online so you can see it in action before you play. By doing a little bit of research yourself, you'll be able to decide whether you want to play that slot or not.
#9 Do you need to bet max?
Many online slots give you the chance to 'bet max'. The reason behind this is that slots with lots of paylines will provide big payouts on multiple lines when you bet max. While this is true, this is not always the best option. When you spin the reels, the combinations revealed are always totally random so the amount you bet won't increase your chances of winning.
#10 Try out small jackpots
Everyone loves going for the big jackpots because of their large and attractive prizes. Not as many people are as interested in the small jackpots when they can be equally as exciting. Small jackpots may have smaller prizes, but the prizes tend to be awarded more often.
Best UK Slots To Play & Win
Rainbow Riches
Rainbow Riches is a firm favourite among many online casino gamers. It's fun, magical and entertaining. Rainbow Riches is a 5 reel and 20 payline slot by Barcrest with an Irish theme. This online slot is very charming with a beautiful and whimsical design filled with rainbows, leprechauns, and pots of gold.
As well as an endearing design, Rainbow Riches also has a fantastic Irish soundtrack which makes gameplay even more exciting and engaging. Rainbow Riches has some spectacular features for you to enjoy including a road to riches feature which involves you making your way up the cash path to hopefully win some amazing cash prizes.
Starburst Online Slot
Starburst is a classic slot that's enjoyed by slot players new and old. It's a favourite that many turn to time and time again thanks to its simplicity and fun design. Starburst is a 5 reel and 10 payline slot by NetEnt with a mystical space theme. It's a very simple slot which makes it great for beginners.
Visually, Starburst looks quite retro and has a classic arcade design. As you spin the reels, you'll see colourful diamonds, emeralds and rubies fill the screen. There aren't too many features in Starburst but the expanding wilds feature is a good one. In this feature, the reel can expand and be filled entirely with wilds for a great win.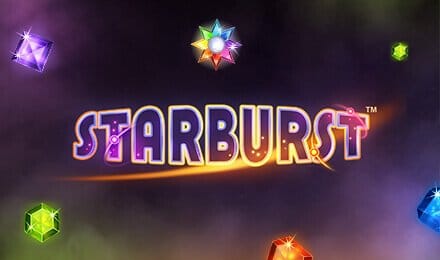 Lucha Legends
Lucha Legends is also another well-loved online slot in the casino gaming community. Lucha Legends has 5 reels and 25 paylines and is developed by slots wizards Microgaming. It's a very unique online slot with a Mexican wrestling theme and is very entertaining. As you play, you'll hear crowds cheering and the Lucha Legends fighting which is fun.
The design is fantastic. Comical wrestling characters fill the reels which are set inside a wrestling ring. You can win lots of amazing prizes in this slot including multipliers and free spins. One exciting feature is the power-up mode where all wins are doubled. There's a free spins feature too with superb wilds and you can win up to 2, 200x your bet.
Cleopatra Video Slot UK
Egyptian-themed slots are always very popular, there are so many to choose from! They will never get boring as they are always filled with so much mystery, excitement, and golden winning opportunities. Cleopatra is a 5 reel and 20 payline slot by IGT and is based on the beautiful Egyptian pharaoh with the same name.
Gameplay is very simple so Cleopatra is a great game for all. The design is beautiful with colourful hieroglyphics and sparkling jewels. The Egyptian soundtrack also goes with the theme perfectly. Cleopatra has some very entertaining features including a Cleopatra bonus feature where you can win lots of free spins. In this feature, all wins are tripled and you can win 15 free spins by retriggering it.
Da Vinci Diamonds
Double Da Vinci Diamonds is a 5 reel and 20 payline slot by IGT. It's based on the famous artist Da Vinci who is known for beautiful painting like the Mona Lisa and The Last Supper. As you would expect, the design of the Da Vinci Diamonds slot is beautiful and artistic. The reels are filled with stunning paintings and sparkly diamonds.
What's unique about Da Vinci Diamonds is that it has a cutting-edge tumbling reels feature. This means that when a win is made, symbols will fall and will be replaced with new ones. Da Vinci Diamonds is packed full of fun features including a bonus round where you can win up to 300 free spins.
Now you've been given some advice on the best way to win at slots it's time to play! As well as the slots recommended above we also love Fluffy Too slots and Wish Upon a Leprechaun.