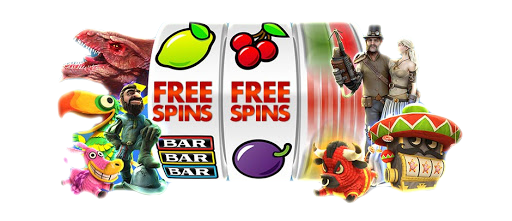 The smartphone. An incredible device. It fills us with so much joy and convenience, but at the same time causes us so much stress if it goes wrong or if we can't figure out how to do what we want with it.
There is actually a lot more to the smartphone than a lot of people tend to realise. A lot of people who own one tend to not get the most out of them. For a start, did you know that the vast majority of online slot games, and other forms of online casino games, are available to play on mobile these days?
Okay, so that might be a bit more common knowledge than the fact that you can also pay by UK phone. To pay by phone bill, we use Pay by the Phone Casino (Not Boku) and it's super exciting.

What is Pay by Phone Casino not Boku?
If you find yourself spending a whole bunch of time playing slots with your mobile phone, you might as well pay with your phone too, right? To pay by phone bill or to pay with phone credit, simply use a genius deposit method called Pay by Phone Casino.
It really does make things a whole lot more simple. All that time you have wasted trying to remember the 3 digit security code on the back of your credit card, or turning the house upside down trying to find the card, need happen no more. Simply set up Pay by Phone Casino and you're good to go for as long as you stay with the casino site that you set it up with. Let's show you how…
How to Pay by Phone Bill at an Online Casino
If you like the sound of Pay by Phone Casino and want to find out how you can set it up and play uk slots, then don't worry as a) it requires the minimum of effort and b) we are going to show you exactly how to do it:
Set up an account for an online casino site. Take Slots UK for example. All you need to do to get signed up right here is to head over to the home page and hit the big red 'Join Now' button in the top-right corner. Then, simply fill out a few details including your email address.
Confirm your email address by following the link in the email that will have been automatically sent out to you. Also, confirm your phone number by following the link in the text.
Now it comes to making your first deposit. Here, you'll need to select the payment method as 'Pay by Phone'. We recommend placing your first deposit at an amount of £10 or more so that you can make the most of the Royal Chest and potentially win up to 500 free spins to play on Starburst! (why not?)
You might need to confirm that you are happy for this transaction to go ahead with your mobile network provider. If that is the case, they will reach out to you and guide you through the process to allow that to take place.
If you are a pay monthly customer, the money from all of your deposits will simply be added onto your phone bill each month. This is great, because you don't have to pay straight away and the money will come out on the same day each month which helps you to keep in check with your finances. Just make sure that you allow for that extra amount coming out of your account each month.
It's a little different if you have opted to be a Pay as you Go customer as here, your deposit money will come from your credit. All this means is that you will need to ensure that you add your deposit money onto your balance when you decide to top up each time. This can be really easy to do through a shop, an app or online.
Paying with Your Phone, Playing Slots with Your Phone
So, you've decided to pay by phone bill for your future casino deposits so that you can play casino slots games. Great! Pay by phone casino will make your life a whole lot easier. Now that you're paying with your phone, you might as well be playing with your phone as well, though.
Because slot games are almost always available to play on a mobile device now, this is easier than ever. That's because games are created using the HTML5 format, meaning that they are cross compatible with all devices, most of the time. Go ahead and check it out for yourself if you haven't already.
Pay by Phone Casino (Not Boku) vs Pay by Phone Casino (Boku)
If you're at all familiar with Pay by Phone Casino, you might know a thing or two about a company called Boku. As good as these guys are in a lot of ways, there are one or two drawbacks to using their services to pay by phone bill. Let's take a look at some of the pros and cons of both Pay by Phone Casino and Boku.
Boku
Boku is one of the most established forms of deposit method to pay by phone bill, which means that you can use it on a lot of different casino sites. This makes life easy, as once you have registered you details with them one time, it is easier to pick up with a new account at a different casino site.
They also make things really nice and smooth for potential new players according to feedback from a lot of punters.
The main downside of playing with Boku, however, is the fact that your deposits are limited to just £10. For a lot of players, this just is not enough as you might want to stake that in just a few spins. So, if you are looking to make bigger stakes or a few of them, you might want to stay away from Boku.
It's for that reason that we decide not to go with them and recommend the Pay by Phone Casino method of depositing using your mobile phone instead.
Other Pay by Phone Casino Providers
With lots of cases of Pay by Phone Casino, there is not going to a deposit limit at all. And, if there is, it is likely to be higher. Often, there are cases of a £30 deposit limit which would leave you playing slots for a lot longer than Boku, for example.
Plus, Pay by Phone Casino is also super easy to set up and use - all you need to do is enter your mobile number and confirm it to be able to get set up.
How to Withdraw Your Winnings
A common misconception in the world of pay by phone bill casino is that because you decide to pay with phone credit, you have to withdraw your winnings with your phone bill as well. This would not be ideal for anyone, especially if you were to hit the jackpot. Imagine having tens of thousands of pounds of phone credit!
Not in phone casino. Your phone deposits don't need to match your withdrawals at all. In fact, you can cash out in a whole bunch of different ways, such as through the likes of Skrill and PayPal or straight to your bank account using BACS bank transfer, whether it's a VISA or MasterCard.
The options, when it comes to withdrawal options, are decided by the casino site itself, so keep an eye on that. At Slots UK, we have just about every single one of them possible - check it out!
How to Sign Up for Pay by Phone Casino (Not Boku)
As mentioned, it really is as easy as signing up for an online casino site that offers Pay by Phone Casino as one its deposit methods. One this has been carried out, you will need to inform them of your mobile phone number so that they know which account to charge the deposit amounts to.
In our experience, almost all mobile network providers do offer this service, but we would always recommend simply running it by them first before you try to sign up and become let it down.
Winning Real Money on a Phone Casino
Whether you pay by phone bill, with a bank card, or any other method of deposit, you are going to have the same chance of winning decent cash on the slots. The withdrawal method that you choose does not have an effect on the likelihood of winning, or on any of the online casino experience, other than the fact that you might have a limit as to how much you can deposit.
With that in mind, the important thing is to have fun, not to get carried away (have a look at the deposit limit option on your casino site if you think this might happen) and to have some good luck as well! Happy paying and playing online casino games by mobile phone.