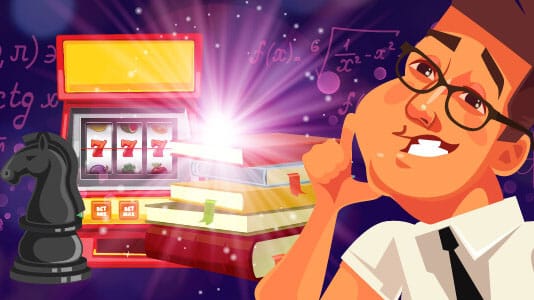 Looking to jump straight into some of your favourite mobile titles with little to no fuss? Paying by phone is a rising phenomenon, allowing punters to cut the jibber jabber and play. We can understand if this is slightly confusing to players — we were once at a point where we didn't know what it was either. Here we're going to look at what a pay by phone casino looks like here in the UK, and how it's going through to help you win big!

Mobile Gaming On The Rise in the UK
It only feels like yesterday when the first online slots UK were getting mobile ports, now it seems like every notable slot, from every big name developer is getting a handheld version. Not that we're complaining of course, this was a natural progression when you think about it. That's the great thing about the online casino world: it's always adapting to meet client demand, always innovating.
We have smartphones to thank for this rise in popularity. Long gone are the days of Snake and Tetris, now you have a seemingly infinite catalogue of slots/casino games to play right in the palm of your hand! It will be interesting to see where the industry goes from this point with VR looming in the distance, but for now let's look at what we came here to talk about!
What Are Pay By Phone Casinos?
Pay by phone casino boku are essentially sites that allow you to play online slot games by charging your mobile phone bill for any payments rather than asking for bank details. These sites have streamlined what it is to play an online slot in 2020, allowing you to pick up and play like never before! Almost all UK networks are allowing you to do this: Vodafone, Three, O2, EE and so many more!
All you need is an active number and you're ready to go! It's of note that most sites will have deposit limits — good thing too, it can be easy to forget that you're adding to an existing phone bill. Phone contracts tend to be quite expensive as is, so having your deposits capped is good for everyone. Most sites tend to cap your spending at around £30, but it just depends on what UK site you're using.
Only Play on Safe UK Phone Sites
If you find yourself questioning whether or not this is all safe to use, the best thing you can do is to simply contact your mobile phone provider and they will provide the right info. Know that almost all of these sites use systems that are air-tight and secure. Services like PayForIt and PayViaPhone are methods used by these sites so that your money is kept as safe as possible.
Every pay by phone UK casino site you come across will ask that you create an account with them first, doing so will ensure that you're well looked after. Everything from there on out will be SMS-based. Every transaction, every notification, all of it will be sent directly via a text message. Having SMS security ensures that you and only you are using your account at any given time.
Benefits Of Pay by Phone UK Sites
Paying by phone often comes with no depositing fees whatsoever, meaning the amount you pay is normally the exact amount with no added costs. This is great for various reasons, it means you get a bigger piece of the pie amongst the overall benefits that come with these UK pay by phone sites. The possibilities are indeed endless when it comes to pay by phone UK sites, trust us on this one.
Most UK pay by phone sites you come across will normally have their own set promotions for you to take advantage of. In most cases these bonuses aren't limited to new players too, which should get you veterans interested almost immediately. Promotions cover everything from free spins to no wagering requirements — it all just depends on the site you're on.
We've already mentioned it slightly, but the ease of use is definitely the best thing about using a pay by phone site. Say you have an issue with a valid credit card and you want to play some online slot games, well with a pay by phone site you can simply add the charges to your phone bill, bypassing all that unnecessary jargon. Everything is covered too security-wise, with constant SMS messaging and codes to ensure safety.