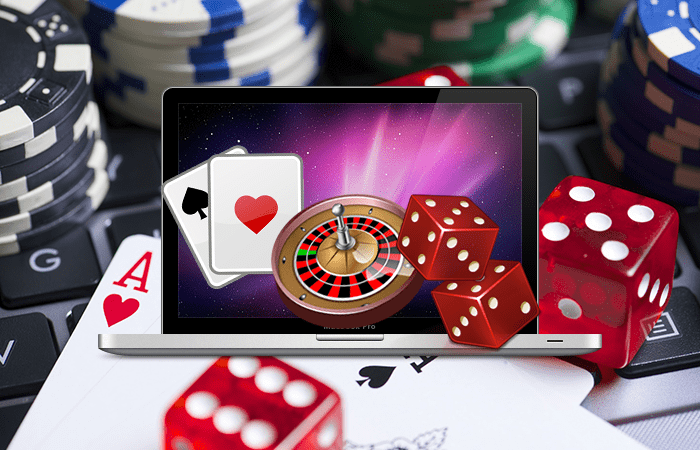 The choice in casino slot games afforded to players has never been more diverse. They are among the most popular casino games around and it's easy to see why; they're easy to play, require low minimum stakes and there's a real chance to win big.
As technology has advanced over time, online slot games have really come into their own. They're a staple of online casinos and they're a lot of fun to play. But casino slots walked so that online slots could run.
There would be no online casinos without the real thing, and it's hard to replicate the occasion of going to an actual casino for a night on the town, or stopping in for a cheeky few spins.
So which one is better? It might seem like a real apples or oranges dilemma, but Slots UK have weighed up the pros and cons of both to try and help you make a decision.

Convenience
It's hard to argue that the online version of slot site uk games have the advantage when it comes to practicality. While the feel of real slots can't really be replicated, that doesn't change the fact that you can't play them on the loo - unless you happen to have a slot machine in your toilet of course.
You can play them anywhere and at any time of the day, and you never have to worry about the slot machines being occupied by other eager gamblers. There's no need to make the journey to your nearest casino, meaning that you could spend that petrol money more wisely on the slots.
Especially in the current climate, the ability to gamble whilst staying at home is highly valued. When it comes to that sense of practicality, casino slots just can't compete with their online counterparts.
Pricing
Another advantage that online slots have over casino-based slots is that the player can set their own price point. There are a mixture of stakes for you to choose from and you can also decide to play for maximum coins and paylines or place smaller bets. This makes it much easier to stick to a budget, thus ensuring you can gamble responsibly.
It's also worth noting the amount of sign up bonuses offered by online casinos for their slot games – the same can't be said for land-based slots.
Although, land-based slot machines have been getting more coverage lately with players being allowed to stake up to £100 every 20 seconds. Theoretically you can do this online, but it is still easier to set limits on how much you want to spend per day.
Furthermore, online slot games also have the benefit of players being able to play them for free. It's impossible for someone to go into a casino and ask to play the slot machines for free. Well they can, but they're probably not going to like the answer.
However with online slot machines, there is usually an option to play demo versions of the game. This gives you chance to learn the paylines and to get a feel for the game before you play for real money. It also gives you the chance to play for a bit of fun if you're not bothered about winning real money.
Casino Atmosphere
This is where land-based slot games get the edge. As handy as it is being able to plays slots in your bedroom, you can't replicate the occasion of going to the casino.
Having a few drinks, enjoying the vibe, and revelling in the fanfare when you win big on a slot are all what makes the casino experience great. It's hard to recreate that specific ambience when confined to four walls.
It's always nice to have such a good experience in the presence of real people – and that human touch is something that online slit games just can't offer.
Conclusion
Ultimately, when deciding which is better between online slot games and traditional casino-based slot games comes down to personal preference. People will have their reasons for favouring one over the other.
Overall, we would probably side with online slots over their real casino alternatives. Their convenience and flexibility give them the edge.