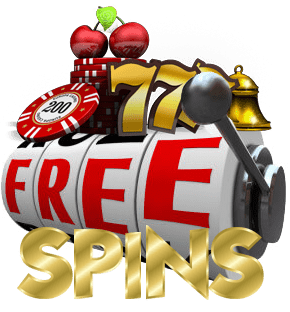 Everybody loves a good online slot games. They're a lot of fun, they pass the time, and the adrenaline rush from winning coins makes life that little bit easier to deal with. But playing for real money takes things up to another level.
Who in their right mind would turn down the opportunity to win money at slots? Winning money is the best and most important part of gambling, so applying that to slot games makes so much sense. Take that adrenaline rush you get from winning credits or coins, and times it by about 10,000 and it might come close to the sensation of winning real money.
You will have seen casinos portrayed on TV or in films where one of the characters comes in clutch on their last spin of a slot machine and they win the big money jackpot. If they can do it, why can't you?
Well it turns out, you can! There are tons of real money slots available to you, dangling out huge bonuses and jackpots just BEGGING you to take them home. So which slots uk ones are the best ones you ask?
Well Slots UK have gone to the trouble of compiling a list of a few of the good ones for you, and we won't even ask for a percentage of your winnings. All we ask id that you have as much fun as possible on these real money slots.

Jack's Pot – Section 8 Studio
5 reels? Check. 25 paylines? Check. Progressive jackpot? You bet. All the materials are there for you to make the most from this Section 8 Studio title.
In addition, you'll have a lot of fun playing this game as well. You follow the goofy, red headed main character Jack through this superbly designed real money slot, and he helps you take home cold hard cash prizes.
Along with wilds, in-game bonuses, free spins, and the incredible Crystal Jackpot, Jack's Pot boasts a 94.7% RTP – meaning that you'll get decent returns from your original stake.
Treasure Fair – Section 8 Studio
This real money slot is aptly named, as there's a lot of treasure to be won in the form of cash prizes.
Another Section 8 Studio selection, there's nothing complicated about Treasure Fair; it's the simple 5 reel, 25 payline format that you'll quickly come across with most slot games.
There's plenty of fun to be had at this fair with the Wheel of Fortune feature being a particular highlight of this fairground inspired game. There's beauty in Treasure Fair's simplicity as there's prizes galore on offer that translate into real money.
Rise of the Pharaohs
Rise of the Pharaohs is a well-designed real money slot with that boasts top quality graphics as well as its many bonus features.
The ancient Egypt theme is hardly anything new (see Cleopatra for example), but that doesn't take away from the excellent execution from 888 Gaming. You can't ask for much more than a progressive jackpot, free spins and the mysterious Pharaohs Tomb bonus.
If you want to win money at slots, then you could do a lot worse than Pharaoh's Tomb – the 95.02% RTP certainly won't hurt your chances.
Pirates Millions 
Speaking of treasure, the bounty is plentiful with another 888 Gaming title.
The minimum bet is 15p whilst the max is £450, so the opportunity is there to make some money from a relatively low investment. If you want to go big then that's also an option – there's 15 paylines to play with.
Set sail with a pirate and his pelican companion in this video slot and come away with untold fortunes. There are a number of free spins on offer that compliment the Galleon's Gold Feature rather well, and these could spell a pretty pay day for a lucky player.
Millionaire Genie – Random Logic
If you don't believe in magic yet, you certainly will after giving this a whirl.
A progressive jackpot that averages out at £1.9m is enough to make a believer out of anyone. There's 5 reels and 15 paylines waiting to make you a millionaire, and the free spins and sticky wilds might just help you get there.