Hello and welcome to our guide to online slots UK. The once humble fruit machine has come an awfully long way since it was just a flickering machine in the corner of pubs, clubs, chip shops and bars and online, this beloved method of gambling is absolutely excelling in a climate that can not get enough of the reel-spinning action. The online slot game is now one of the most popular ways to bet in the UK and across the world, with hundreds and thousands of people taking to the reels each and every day. Better still, new slot games are released regularly, meaning that the levels are always being upped in terms of production value and quality of the game provided by the talented developers who are largely responsible for the success of this online gambling genre in recent years. In this guide to online slots, we hope to educate people into the history of the slot game, dating back to the earliest days all the way up to the 3D graphics, ambitious themes and elaborate narratives that make the genre what it is today. Later on this guide to online slots, we will list some of the top games to play at the moment, picking games that have been influential in this field and some of the games that are brand new, embodying the potential of the modern fruit machine and online video slot machine. The world of slot machines is diverse and varied, open to all gamblers thanks to the great range of themes, layouts and accessibility across all major gambling platforms like a tablet, mobile and desktop, too. But before we look closer at the slot games of today, it is worth looking back at where this sensation all started. 
History of slot games
The iconic company behind the invention of the slot game is Liberty Bell, who funded the original inventor of what was then called the poker machine. In the late 19th century, Charles Fey's invention was being tweaked and worked on constantly, quickly becoming popular in bars across San Francisco where Liberty Bell was based. The just a very simple mechanism that used playing card symbols was the icons on the reels, prizes were not the big amounts of cash that we can see online today. Rather, players could exchange their wins in at the bar for free drinks or cigars. A very different time indeed. Yet, Liberty Bell's influence on the slot game world is still very much felt today as in traditional fruit machines, the bell symbol will regularly appear and this was introduced by Liberty Bell themselves, you used the bell as their logo. Once the slot machine progressed into an electronic game, it was lining the halls of Las Vegas casinos in the 1950s and 1960s, creating huge crowds of avid players than many people dubbed the one arm bandits, thanks to the way that players must pull a lever with one arm to play. By this point, the slot machine was a true sensation and it's popularity rose and rose as it became a video game experience rather than relying on machinery and mechanical reels. Read about the UK slot gaming regulations.
The first online slot games
The first online slot games emerged in the technologically influential 1990s and were initially a really simple way to gamble online. However, online gambling as a whole was a very different medium back then and even the notion of gambling, from your own home on a computer, was a marvel and a novelty. The games relied on very basic coding and were nothing like the online, 3D spectacles that we so regularly see online today. Yet, over time, the medium evolved and evolved and with greater technology came even better online slot games. Now, the smartphone is the latest invention to greatly impact the slot game as most online gamblers take part in online slot games via their handheld device. The new technology has created new possibilities once never dreamed of for this format and now it is very rare that a new online slot game is not made readily available and fully functional for the smartphone device. The rise of the smartphone has very much aligned with the rise of the online slot game. As the amount of smartphone users has increased so has the number of people gambling online and slot games have surely benefited from this. With the increase in money into the genre, there has been an increase in the standard of the game produced and developers have to be thanked for this. Therefore before we highlight some of the top slot games to play online we would like to highlight some of the top online slot game developers.
Best online slot game developers
Online slot game developers are some of the most important people in the online gambling industry. Well, there are so many online slot games to choose from and so many online casinos seduced from there also a whole wide range of developers doing great things for the slot game scene. Regular players of online slot games will recognise some of the names below, however, we hope to educate even the most experienced slot games spinner as we look at some of the best developers.
Yggdrasil
Yggdrasil are incredibly popular amongst online gamblers. This is because they always commit to producing online slot games with the most incredible graphics. You know you are playing a Yggdrasil slot game as soon as you see their loveable cartoon stylings and slick animations that make their games flows so freely. Yggdrasil have an amazing catalogue online slot games it seems to be always growing and you can expect this developer to release new online slot games every month.
Microgaming
As far as online slot game developers go you will not find one much more famous than Microgaming. This developer has a long list of accolades and is regularly credited with the very invention of online gambling due to their hard work in the 1990s and their constant innovation. This developer has set a world records with this huge payouts that have come from some of their most popular online slot games. Microgaming is a household name in the online gambling community and one that you will regularly see as you scan the internet for the best online slots.
NetEnt
This is another very popular online slot game developer and one who seems to regularly put out consistently impressive online slot games. It feels like every other day you can check NetEnt's catalogue of online gambling titles and you will find something new, original and fun to play. From their slot games, you can expect amazing graphics, flowing gameplay and always, a commitment to making their online gambling games as accessible as possible. This is achieved by using small minimum bets and also having the knack for creating online slot games that work across all major platforms. Whether you play on your mobile device, your tablet device or your desktop device, you will be able to play NetEnt slot games.
Top slot games to play
Now it is time to show you some of our favourite slot games to play online. This is only a small helping of the incredible range of online so games that you will find online, however on our list you will find some of the strongest online slots to ever surface in online casino. The slot games we have chosen are playable across all devices and some of the best developers - as mentioned above - feature on this list.
Penguin City
We have already told you about the ability that Yggdrasil has for creating some of the best slot games with stunning graphics and Penguin City proves this to be true. This online slot game is set in some kind of Chinatown inhabited by penguins. Yes, you read that right. The game has lovely cartoon-style graphics and is played at a very fast pace, offering bonus rounds and a good sense of humour as you spin its reels. The layout of this game is fairly standard with five reels on offer. This makes for a very accessible game as it is not complicated and players new to slot games will be able to pick up Penguin City very quickly.
Starburst
Starburst is widely regarded as the most popular online slot game of all time. What we like about this game is that it fuses slot game history with a very contemporary feel. In essence, what you have here is a fruit machine as the symbol is used resemble fruit in one way or another. However, this is more of a space-age fruit machine as twinkling cyber fruit act as the symbols. You do not need any more evidence about the popularity of this online slot game, other than the fact that various online casinos regularly offer free spins for new customers who want to play this game. In spite of the fact that this game was released at the beginning of the decade it is still one of the most readily played online slot games there is, which says it all about Starburst.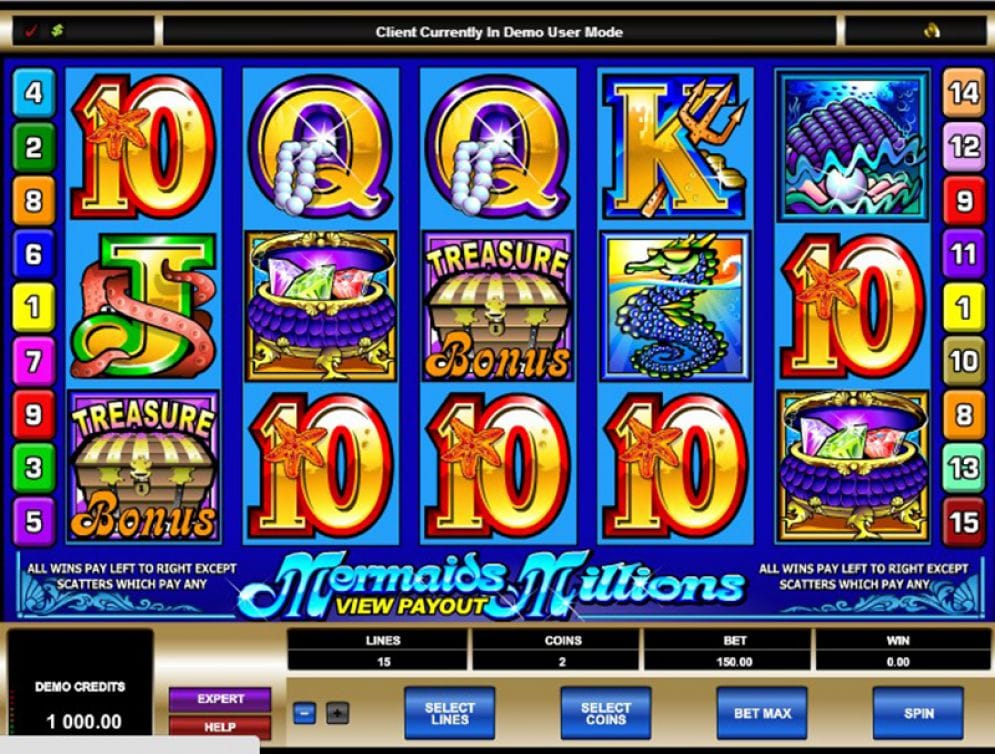 Rainbow Riches
Although slot games can come in various themes, the luck o' the Irish theme is a common occurrence. This is because the humorous charm of little leprechauns and the glimmering hope that rainbows provide, often provide inspiration to slot game developers. However, Rainbow Riches feels like the original Irish themed slot game in many ways, actually existing as an offline game before this craze for online slots. The game has since evolved into a complete series of online slot games all sharing this lovable theme. From games in the series, you can expect a wide array of extra features that give the player more chances to win and the chance to win bigger prizes. Rainbow Riches slot is truly a classic online slot game and despite being released along time ago is still quite rightly regarded as one of the best games online.
Gonzo's Quest
This is another slot game to stand the test of time as NetEnt's Gonzo's Quest was released early in the 2010s. The game is set in the Aztec era and follows the adventure of a tiny but very lovable hero. As you work your way through the jungle and the rainforest, you will pick up wins ranging in sizes depending on what kind of symbols you land on the five reels. The graphics in this title I simply superb and it is clear that a lot of research has gone into the theme. This is another online slot game that you will quickly realise it has the potential, to begin with some free spins thanks to the fact that online casinos offer welcome bonuses for Gonzo's Quest. Once again, this is the side of a very popular online slot game and those who decide to join Gonzo on his quest usually rank their time playing the slot game very highly.
Zombie Rush
Our last choice for a top online slot game is a game that shows the true potential of the modern online slot. Zombie Rush has a zombie theme inspired by horror movies and video games. However, this game is not a gory one and the graphics are quite fun and light-hearted. You must help the group of friends fled a zombie invasion and in doing so will pick up wins ranging in size. This online video slot game has a number of bonus features that will also help you back up the wins. With superb animations, an original theme and a real sense of excitement, Zombie Rush is one of the most impressive modern slot games to emerge in the last couple of years. We hope that this online slot game guide has to give you all the information you need to get the most of your time playing online casino. Remember to set yourself a strategic slots budget and the only bet amounts that you are willing to risk.