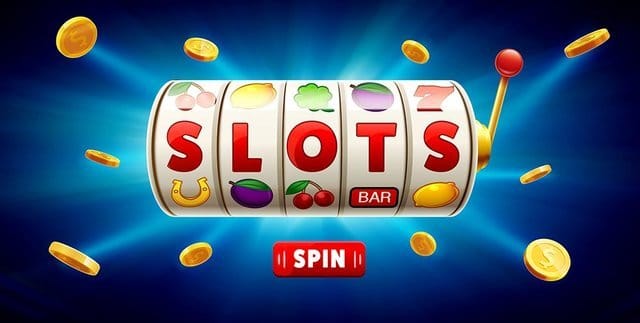 As smart phones develop and become more advanced it is no wonder that more and more slot players are choosing to play mobile slots. PC gaming is great and all but there is so much more that you can do on your mobile phone, like using mobile slots pay by phone bill!
As well as the convenience of having sites like Slots UK in your pocket and the social benefits this method brings there is one thing that puts mobile slots above all else. That is the fact that you can elect to pay by phone bill to play online slots. What is pay by phone bill? I'm glad you asked.

Pay by phone bill slots
Pay by phone bill slots is a method of paying to play slots on your mobile phone. It really is a classic example of doing what is says on the tin.
A player usually needs to set up an online casino account to deposit the money in which they want to play a slot game with. By using the pay by phone bill method, the money that a player uses to play with is added to their phone bill instead. That means that they pay for mobile slots they play with at the end of the month.
It is that self-explanatory. But why would someone choose to do this?
Security benefits with pay by phone
Pay by phone bill slots has a number of benefits. One is security.
By electing to pay by phone bill a player does not need to add their bank details to an online casino account like Slots UK. They simply add the funds to a party that already has those details and would be taking their money anyway. The fewer people that have your bank details, the less likely you to be hacked or scammed. All your eggs are literally in on basket when you are playing mobile slots.
As much as casino sites exercise the best security practices, nothing is ever completely safe. If you are nervous about your online security, perhaps pay by phone bill  is the service for you.
Playing & paying anywhere with your phone
Not only are you nice and secure with pay by phone bill slots but you can play mobile slots anywhere. I don't think I need to tell you why that is a fantastic benefit. As long as you have an internet connection, you can log onto Slots UK and start playing.
Why wouldn't you want to try this method of playing slots?
Withdrawing your winnings
Of course the main reason that people play online or mobile slots is to win some huge jackpots. Whilst the money you play with is added to your phone bill with pay by phone bill slots the money that you win is not.
If you win with the money that you have deposited, you still need to have access to an online casino account to withdraw those winnings. Since the security risk is lessened with this method as you aren't constantly depositing money, it isn't wiped out completely just yet. If you want to benefit from the money you have won at Slots UK you had better bite the bullet and get an online casino account anyway.
That's not great.
Keeping track of your payments
Something else to keep in mind when electing to pay by phone bill is that you really need to be savvy with your money when using this system.
It is always tempting to keep on hitting that bet button when playing mobile slots but when you are depositing your money elsewhere, somewhere that you cannot instantly see, it is best to pause a second and check how much you are spending.
No one wants an unexpected and large bill at the end of the month. This is more of a human error rather than a fault with pay by phone bill slots but it is still something that you need to keep in mind. Always gamble responsibly.
Conclusion
Pay by phone bill sots are a new and innovative way to play mobile slots whilst on the move. It comes with a myriad of benefits such as extra security and convenience when accessing new slot games. The only thing that I would recommend is that you exercise a bit more caution than usual when playing. You could be hit with a larger bill than you were expecting.
I am sure that you are all experienced and savvy enough not to fall victim to the downsides of the pay by phone bill method of playing slots and so I highly recommend it. There's really nothing to lose.