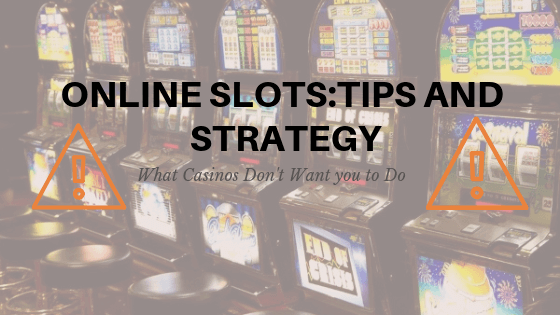 Tips to Win at Video Slots
Winning at online video slots uk mostly comes down to chance and luck, but there are definitely things that you can do to increase your chances of winning. Experienced video slot players will follow all sorts of different strategies in order to try and secure that big win. Some will only play the games that offer the best bonuses or the biggest number of paylines. Whatever your level, we have put together a simple guide on how to improve your odds of winning at online video slot games.
After you read all our tips to win at slots, pick any of our top games on SlotsUK and start spinning!

#1 Check your connection before you start betting on slots
First up, check your internet connection. Now, this may seem like an obvious one! But there's no harm in checking before you begin your online video slot adventure. What's worse than a getting a buffering screen in the middle of your gameplay? Your internet connection might not even be strong enough to run the programme. So consider doing a bit of research on what technology you need before you begin.
#2 Play video slots for fun!
How does this help me win, I hear you ask? Well, first of all it gets you out of your head. Online gaming is about having fun at the end of the day, who wants to be miserable while they're playing? Also it will stop you from overindulging in the game. After all, it comes down to luck at the end of the day!
#3 But also play video slots for free (if you can)
We think you'll agree, practice makes perfect! But in the case of online video slot games it makes almost perfect because there's no guarantees. But practice certainly helps improve your skills and to devise appropriate slot strategies. Some online casinos allow you to play for fun, and not with your hard earned money. This is a great option you should take advantage of, beginner or not, because it could help you win without costing you a penny. You can discover more about the slots features, like wilds and multipliers or their pay tables. Plus you'll get a better understanding of the odds, and then you can make an informed judgement on whether the game is worth playing. What more could you ask for? You can learn all about your chosen game and play it for fun!
#4 Bet with the maximum number of paylines
Traditional slots used to be played with just the one payline, but now video slots have no such limits! There are video slots out there with over 100 paylines, and you can make good use of these! Say the video slot has 70 paylines, then that means there's 70 ways to win! More paylines means the higher your chance to win a payout!
#5 Do your research first
Only play at online casinos with a good reputation. A quick internet search will tell you if it's worth playing at a casino, as you can look at the reviews and experiences of people that have played at the casino. Casinos should also be fully up to date with their licensing agreements and have technology in place to keep your banking details and personal information safe and secure.
#6 Set your limits and stick to them even if you enjoy the slot game
This goes for any casino game, online or land based, set your limits! It is so important that you do this as it will help you feel in control of your finances and your overall gaming experience. Once you have lost all you can afford then you'll know that it's time for you to walk away.
#7 Don't play with borrowed money on casino games
This leads on from our previous tip about gambling responsibly. We are talking about loaned money specifically for gambling, whether it's come from the bank or a relative or friend. This can lead you down a destructive path and ruin you not only financially, but also your relationships. This can cause you to become stressed and sad, or it could prompt you to chase your losses and that's never a good idea. Remember, only play with your own money and money that you can afford.
#8 Look at the pay tables of the game you choose
You'll find that each video slot has its own pay table and features. Knowing the different pay tables and taking note of the differences can positively influence your wins.
#9 Make use of no deposit bonuses slots
You should always make use of the no deposit bonuses that casinos offer. Most casinos offer it in order to tempt in new customers, so you'll have to sign up to claim it. £10 or £20 are the usual amounts up for grabs, and using it will definitely increase your chances of winning – you're essentially playing with free money so anything that you win is a bonus! Sometimes, if you win big, you may be required to make a deposit. So make sure you do your research and read the fine print before signing up.
#10 Check out the bonuses on offer
Casinos don't just offer welcome bonuses, they often offer lots of other incentives to excite you and add to your gaming experience. You should take advantage of anything that comes your way; these can be can be weekly or monthly bonuses or even entrances into VIP members clubs with exclusive offers and tips. Casinos often hold special events for new games that they are launching, and they could offer you Free Spins or multipliers. You should definitely regularly check your emails from the casino to make sure that you don't miss out on anything.
#11 Bet the maximum coin size you can
Betting the maximum coin size puts you in with a chance of winning the maximum amount from that video slot. This is particularly true when it comes to jackpots, and if you're in it for the big wins (and you can afford the loss) then we recommend that you bet big. But there's another side to this tip, as it's important to remember that it's a game of chance and a win is never guaranteed. So some players may want to consider playing video slot games with a low volatility as you can win smaller wins more regularly.
Now that you have read all you need to do to win, check our promotions and give it a go at Slots UK!