If you have ever wondered what RTP meant then you have come to the right place. In this blog post, we'll be discussing everything you need to know about RTP and telling you how you can search for the best slots. We'll even be sharing our favourite slots UK that have the best odds to win!
Understanding what is RTP
RTP stands for Return to Player. The RTP of a slot is shown as a percentage and you can find this in a slot's information section or paytable. If you have been playing slots for a while, you'll know that a slot's RTP is an important factor in deciding whether you want to play it or not. The higher a slot's RTP, the higher the chance you have at hitting a winning combination. A slot is said to have a high RTP if the percentage is 96% or more.
To simplify, Return to Player is the amount that a slot pays back to players over a number of spins and it is represented as a percentage. For example, a slot with an RTP of 96% will give you back £96 for every £100 that's paid into it. The number is usually based on millions of spins so by playing just a few thousand, lots of great things can happen and this is what makes slots so exciting.
RTP Levels - land-based or online slots?
Most players who have played both online and land-based slots would agree that online slots are more rewarding. Most of the time, online slots do, in fact, pay better than land-based slots. The majority of online slots have a much higher RTP percentage that's typically over 90% whereas the RTP of land-based slot machines ranges anywhere between 70% and 90%.
The reason for online slots having a better RTP is pretty simple. As land-based casinos are limited in space, they tend to return a lot less in order to make a profit. Online casinos easily make more profit as thousands of slots can be played at any one time so they can afford to offer slots with a higher RTP. Online casinos tend to also have some amazing online casino promotions that you can also employ to win!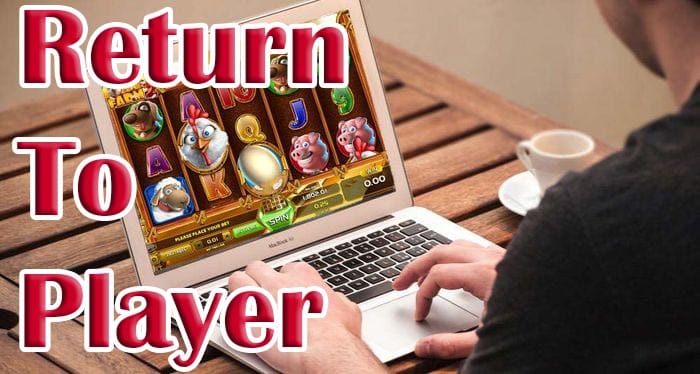 How to Search for the Best Value for Money Slots
#1 Find slots with the highest RTP
As we have previously mentioned, if you want to win at slots, you need to look out for slots with a high Return to Player percentage. Typically, slots with an RTP of 96% and above are considered to have a high RTP. Obviously, the higher the better so make sure to take a look around to see what's best.
#2 Read reviews
Another great way of finding the best slot games is by reading the reviews. We have some slots reviews here on our blog which you may find helpful. Take a look at blog posts and forums to get an idea of how often and well a slot plays before you begin playing yourself. Places like forums are great for gaining tips and tricks as well as general information on whether the slot was enjoyable or not.
#3 Comparison sites
If you want to search for the best slots quickly then comparison sites are the place to go. Instead of reading through hundreds of reviews and reading several paytables for different slots, you can turn to comparison sites to help you find a list of slots with the best RTP's.
#4 Research game developers
When looking for slots with high RTP's, you may notice the same game developers' names popping up. It won't take long for you to notice which game developers have the most rewarding slots. We have done the research for you and found that Playtech is one of the top online software developers that release slots with high RTP percentages. Game developers NetEnt and Barcrest are also known for their high RTP slots.
Top slots with high RTP
#1 Mega Joker - 99% RTP
When playing, it's important to note that the game's RTP changes depending on the stake level you play. Mega Joker is a very rewarding online slot by NetEnt with a fantastic RTP of up to 99%. It's a classic slot with 5 reels and 40 paylines. Mega Joker has a fruit and joker theme and a very colourful design. The top prize up for grabs in Mega Joker is a massive 3, 200, 000 coins. One exciting feature in this slot is the double-your-money feature where you can double your prize by guessing the colour of the card correctly.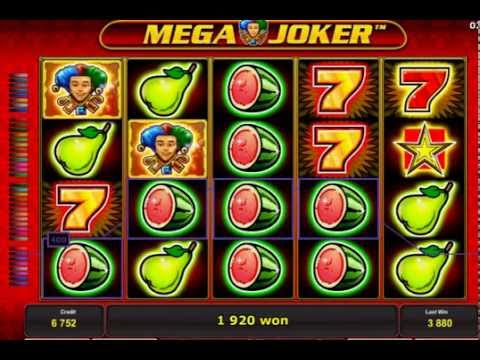 #2 Big Bad Wolf - 97.4%
Big Bad Wolf is also another great slot with a high RTP of 97.4%. Big Bad Wolf is a Quickspin slot with 5 reels and 25 paylines based on the tale of the Three Little Pigs. Quickspin has done a fantastic job with the graphics in this slot and the adorable animations look like they have been lifted from a fairytale book. There are lots of exciting features in this slot including pigs turning into wilds and cascading symbols. There is a blowing down the house feature where you have to collect moons where you can win extra spins and multipliers.
#3 Monopoly on the Money - 98.1%
If you're playing this slot, it's best to play in big bet mode! When playing in big bet mode in Monopoly on the Money, the RTP is 98.1% (it's only 94% in the base game). Based on the popular board game, Monopoly on the Money is a fantastic slot filled with entertaining features and bonus rounds. One of the best features is the exciting free spins feature where Mr. Monopoly will appear and award free spins and up to 2, 500x your stake.
Last Thoughts on the role of RTP in Online Casinos
Overall, understanding RTP is pretty simple. Just remember that the closer the percentage is to 100%, the more often it will payout and the more rewarding a slot will be. A slot's RTP is easy to find, simply find it in the slot's information section or in the paytable. Give our top recommended slots with a high RTP a spin and take a look at our site to find even more of the best slots. For more info on slots strategies to win at slots online follow the link above!