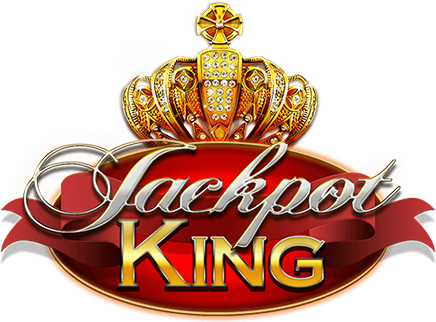 One of the main allures of online slot games is the potential to win significant payouts, and Jackpot King games, developed by Blueprint Gaming, are no exception. 
The entertainment of possibly hitting the jackpot can keep players worldwide on their toes. In this Slots UK blog post, we will delve into the world of Jackpot King to uncover the frequency of jackpot wins, the last winner, and the odds of potentially winning.
So, continue reading to find out!
Jackpot King Winners
The history of Jackpot King is riddled with numerous winners who have walked away with mind-blowing amounts. These winners are players like you and me, who decided to take a chance on their favourite pay by mobile slot games and ended up hitting the jackpot!
Has Jackpot King Ever Been Won?
Yes, Jackpot King slots have been won numerous times. The Jackpot King games offer Progressive Jackpots, meaning the potential prizes continue to grow as more players join in the fun. This feature, exclusive to some Blueprint Gaming slots, has seen multiple winners walk away with considerable sums.
One notable winner was an unnamed casino player who won around £7 million while playing Deal or No Deal Megaways JPK in April 2021. 
Another winner, a PokerStars online casino player, won an astounding €8,133,445.23 (£7,187,656.41) with just a €0.80 stake. This win remains the largest Jackpot King win to date, breaking the previous record of €5 million!
What Are The Odds of Winning Jackpot King?
Like all real money slot games, Jackpot King slots are games of chance. They use a complex mathematical algorithm known as a Random Number Generator (RNG) to produce unknown outcomes with each spin. This mechanism ensures the game's fairness and unpredictability, making it impossible to predict when the jackpot will be won.
However, an estimation suggests that the jackpot hits once anywhere between 50 million to 600 million spins, respectively. This estimate is based on mathematical probabilities and should be taken as a very rough guide rather than a guarantee. 
Remember, every spin is entirely random, and the RNG ultimately decides the random outcome.
How Often Is Jackpot King Won?
As much as players would like to know precisely when the next Jackpot King will be won, the fact is, no one can predict this. 
The frequency at which the Jackpot King is won varies and depends entirely on chance. As mentioned earlier, the RNG algorithm ensures each game's outcome is completely random, making it impossible to determine when the jackpot will hit next.
Jackpot King Wins: When Was It Last Won?
One of the most recent Jackpot King wins was on 30th April 2021. An online casino player at PokerStars broke the record by winning €8,133,445.23 (£7,187,656.41) with a wager of just €0.80. This win is the largest Jackpot King win to date and a groundbreaking moment for Blueprint Gaming.
Additionally, in January 2023, Michael Clark from Newcastle won an astounding £5.4 million from a £1.40 spin on Betfred's King Kong slot!
What Happens When You Get Jackpot King?
When you hit the Jackpot King, the game takes you to a new screen where you engage in a mini-game. To trigger this mini-game, you must land five Jackpot King symbols across the reels during the main gameplay. 
This triggers a new set of bonus reels, where you need to score another set of matching symbols for the chance to win one of the progressive jackpots. If you win, a flashing light typically goes off, and the online casino then arranges for you to be paid your winnings.
Is Jackpot King Worth It?
Playing Jackpot King slots can be incredibly entertaining due to the tantalising possibility of winning a progressive jackpot. The fun can be amplified by the fact that any spin could potentially trigger the jackpot. Whether it's worth it or not is subjective and depends on individual player preferences.
For some, the prospect of winning a massive sum of money makes it worth the gamble. However, it's essential to play responsibly and remember that, like all forms of gambling, playing Jackpot King slots should be viewed as a form of entertainment rather than a way to make money.
In conclusion, the Jackpot King series provides an entertaining gaming experience with the potential for significant winnings. While it's impossible to determine when the next jackpot will be won, the fun of the chase and the possibility of becoming the next big winner is generally what keeps players coming back for more. 
So why not take a chance? You could be the next Jackpot King winner!
Please gamble responsibly.
*All values (Bet Levels, Maximum Wins etc.) mentioned in relation to these games are subject to change at any time. Game features mentioned may not be available in some jurisdictions.