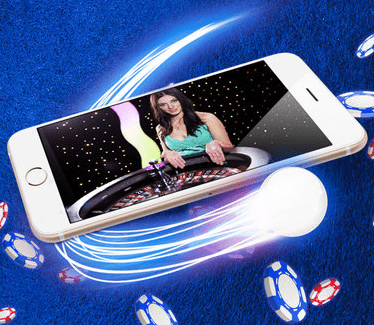 Pay By Phone Casino
Pay by phone casinos are becoming increasingly popular. Its easy to see why, seeing as though they will let you play now and pay later. This can make playing online slot games, online bingo games, and online poker games more fun and cost-friendly. It's why we offer it here at Slots UK.
In a 2019 study, it was reported that 50% of online gamblers liked to play on their mobile phone, with this being an increase from 2018's figure of 44%. Mobile gambling is on the rise, so it is no wonder that paying by phone is so attractive. It's convenient.
In this article, we're going to explain what pay by phone means, how it works, its advantages, and much more to help you enjoy the best jackpot slots uk. By the end you'll know everything you need to know, so keep on reading!

What is a Pay by Phone Casino?
This is a payment method whereby you deposit into your online casino account using your phone bill. This method is quick and easy and may actually let you play now and pay later, as it adds it to your next phone bill, which is typically paid at the end of the month.
From the online casinos deposit menu, you enter an amount, confirm the selection, and the money will be in your account immediately afterwards. A text message will also be sent to you, in order to verify you are the owner of the mobile phone account in question. The charge will then be added to your next phone bill or deducted from your phone credit.
Being able to play online casino games like slots, now while paying later, is an excellent way of gambling. It lets you budget easier, as you can wait until payday for the money to leave your account. You don't have to do without in the middle of the month when you may need to be more conservative.
There is also the added security of not having to disclose any financial information with the online casino, making the transaction much safer. You do not need to release your debit or credit card information, or any information that other payment methods do require you to release.
Interestingly, many online casinos offer you bonuses like bonus spins for making your first deposit via pay by phone with your mobile phone bill. You may get a welcome bonus, like a free £20 if you deposit £20 giving you a total of £40 to play with. You may get free spins (bonus spins), where you're rewarded with a number of spins you do not have to pay for on a particular online slot game.
Here at Slots UK, paying by phone with your mobile phone bill will still allow you access to our 500 free spins for new players who try their luck at our Mega Reel, as well as our free monthly bonus spins and daily cashbacks to play jackpots slot games.
Can I deposit using my Phone Bill?
Yes, here at Slots UK you can pay by phone with your mobile phone bill. You login, and in the top right, you'll see deposit, and you'll see 'Pay By Mobile'. You simply enter your mobile phone number and click proceed. You will receive a code via text message to pass verification. Enter this, and you will see £5, £10, £20, and £30 options. All bar £30 has a £2.50 transaction fee attached. Click an option and press deposit now, and voila!
Paying using your phone bill is referred to by various names at different online casinos. There is Pay By Mobile Slots, Mobile Pay, Pay By SMS, Charge to Mobile, Charge to Bill, as well as a few others. They all refer to the same depositing system, of paying by phone.
To be eligible for this payment method, you have to ensure your network provider has not barred premium payments. If they have, no matter what online casino you go to, your deposits will be declined. A call to your network provider's customer services' department will allow you to remove the bar, if you are the bill payer or have their permission.
If you happen to be on a Pay As You Go service, you will of-course need to have enough phone credit in order to pay by phone with your mobile phone bill. If not, the deposit will be declined in the same way as if there is a premium bar.
When choosing this payment method, you also need to be aware of the depositing restrictions. There will typically be a maximum mobile phone deposit of £30, so if you're somebody who likes to deposit in large amounts this payment method is not suited towards you.
Playing with small deposits may be advantageous, as it will allow you to gamble responsibly and control your spending. It prevents you losing large amounts of money in shorts periods of time, perhaps leading to a better long-term playing experience.
Other common deposit methods: Debit/Credit Card
Depositing via credit and debit cards is still one of the most popular ways of adding money to one's online casino account. Whether it be VISA, MasterCard or AMEX, this payment method is still trusted by many people as it is simple, quick, and normally has the fewest restrictions. 
A drawback of paying with debit or credit cards is that, if the device you're using is compromised, hackers will have direct access to your bank account through your payment card. This can lead to serious financial complications until you can resolve the situation. 
However, as paying by phone doesn't release any financial information or passwords, even in the instance your device is compromised there won't be any financial loss. So if security is your concern, paying via debit or credit card may not be the best choice.
Other common deposit methods: Paysafecard
Paysafecard offer prepaid cards, whereby you either buy a fixed balance card like a £100 card, or a reloadable card that you can top-up. You can buy this in retail stores and supermarkets. After acquiring one, you simply pay like you would with a debit / credit card, entering a long card number, expiry, and card security code (CCV). 
This may be better than paying by debit/credit card for some, as you don't release information related to your bank account, meaning your most significant sources of funds are protected. For example, your salary, pension, and benefits cannot be compromised. 
The drawback with Paysafecard is it may be a more complicated and time consuming payment method. If using a fixed balance card, you'll need to go out and buy more to continue depositing to your account. If using a reloadable card, you'll need to reload when the balance becomes insufficient. All this can add stress to your online casino experience. 
For some, the ease of paying by phone with your phone bill makes it more ideal than Paysafecard. You'll never have to buy any additional products or follow a complicated reloading process. If you don't mind lower depositing amounts it may be better for you to pay by phone. 
Other common deposit methods: PayPal
PayPal is a 3rd party payment processor. As such, they open the door to many depositing options. You can pay via any type of card, whether that be credit, debit, or prepaid, as well as bank transfer, eCheque, or even your PayPal balance. 
PayPal's strength is its wealth of payment options, as well as the high level of security they offer. With various two factor authentications in place, it is very difficult for a compromised PayPal account to be used maliciously. There is also the advantage of having all your payment options in one place, letting you easily choose how to pay, all at the ease of entering one username and password. 
An important point to remember with PayPal is there are normally many hoops to jump through before being able to process payments. There are various identity verification procedures, so this method is suited towards you if you have the time to spend proving your identity before playing online casino games. 
Other common deposit methods: Neteller
Neteller is very popular amongst online casinos for deposits. This is another 3rd party payment processor, also enabling users to deposit by various options. 
Similar to PayPal, there are various identity procedures in place, and if you want to start depositing at your favourite online casino straight away, this may not be the best option. You will need to send over identification documents.  
Other common deposit methods: Bank Transfer
Paying via a bank transfer, sometimes referred to as a wire transfer, is still a method used by many. You are given a sort code, account number, and reference number – which may be your username – and can make the deposit with online banking or over the counter.
Bank transfer is excellent for large transactions as the deposit limit is usually relatively high, and for those concerned with security, you share no information online at all. For these reasons, bank transfer certainly appeals to many.
A drawback of bank transfer is that it is often not instantaneous. It is common for deposits to take 1-3 days, and sometimes as long as 10, to be credited to your account. For those that want to play online quickly, this is not the method to use.
Other Common Deposit Methods: Bitcoin
Bitcoin, one of the newer deposit methods in the industry, is a cryptocurrency. It allows you to exchange real cash for digital cash, and deposit into your online casino account by using software to send money from your wallet to the company's.
Bitcoin's strength is its anonymity and with Bitcoin, there is also often the reward of bonuses such as free spins and welcome bonuses for using this payment method. Casino's like the low fees associated with this payment method, and to incentivise players to use it will often offer bonuses if players do.
The drawback of Bitcoin is the complexity of its exchange process. There is various software and technological savvy required to obtain and use Bitcoin, making it difficult for many to take advantage of what it offers. The other payment methods on this list are simpler to understand.
How can I withdraw my funds using my phone?
You can withdraw funds using your phone using the follows steps:
Login to your Slots UK account
Click 'My Account', using the menu in the top right.
Select 'Cashier' - this is in the 'Your Trophies' section.
Select 'Make a withdrawal' from the drop-down list of options.
Here you select your withdrawal amount, and voila! Your request is sent for us to review.
Withdrawing on your phone is no different to withdrawing on any other device. The money will still land in your account between 4-7 working days, if your account is verified. If it is not verified, please verify your account first in the following way:
To verify your account, you should send in a copy of one item from each of the following catgories:
Photo ID – Any form of identification, providing it displays your full name and date of birth, such as a passport, driving Licence or an ID Card.

A utility bill dated in the last 3 months – something with your name and the same address as registered on your Slots UK account.

Proof of the payment method you've been using to play, such as an image of the payment card, or mobile bill, for example. If sending a photo of your card, this must be a picture of only the front. Please obscure the middle 8 digits of your long card number.
You can undertake this process at any time; it'd probably be best to do this immediately after registration. You can send your documents to support@slotsuk.co.uk. All withdrawals are subject to a £2.50 transaction fee, and withdrawals can only be sent to a payment method that has been previously used to deposit on the site. And, importantly, withdrawals cannot be processed with 'Pay by Mobile'.
Safety and security with casinos on your phone
Paying by phone is a very safe and secure payment method. Topping up your account by adding the charge to your next bill, or charging it to your phone credit balance, allows you to avoid sharing any sensitive information with the casino. So if the casino or your mobile phone is compromised, no financial information is lost, and your funds are safe.
Topping up your account via your phone is also safe and secure because some casinos require you to show evidence your phone bill has been paid off before you can withdraw any winnings. This adds to the safety and security of your gaming experience, as it helps you to gamble responsibly. If you've had any issues with this in the past, a phone bill deposit method may work well for you.
Final thoughts
Depositing by phone bill is becoming many people's first choice when topping up their account, and it's easy to see why. It's easy, safe, and secure. It is suited towards those do not deposit in large amounts, but anyone can use it, and still have a fun time playing their favourite online casino games.
We offer it here at Slots UK because we know how convenient it is for your gambling expenses to simply be added to your next mobile phone bill. Not to mention that it works well with UK mobiles. If you have a UK mobile, we think you should give pay by mobile a test drive and see if you like it.