Slingo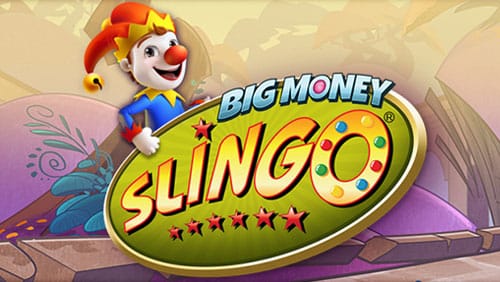 Any bingo lovers out there? Or perhaps you enjoy slots more.  
Get ready to discover the next best thing; Slingo. Slingo is one of those things you will hear about at least once in your lifetime (that is, if you're a regular in casino floors and familiar with slots UK). Many players tend to disregard Slingo either because they're lacking the information or they don't know what they are missing. Slingo combines aspects of slots and bingo catered to the player who can't get enough of both.
Slingo serves up some entertaining gameplay and decent jackpot wins. Slingo culture is slowly growing. It was just recently in 2015 when it finally found its way to online gambling hub, the UK. This is your one-stop shop for all things regarding what is Slingo, where to play Slingo and more. Check out more details below.
Quicklinks: Lucky Irish | Irish Luck Jackpot | Irish Eyes | Cops and Robbers | Starburst | Enchanted Prince | Sirens Serenade | Ted

About the Slingo Casino Game
The aim of the game is to successfully complete win lines and win the amounts indicated on the paytable. When you start up a Slingo game, the first thing you see is a 5×5 bingo card. 5 reels appear below the 5X5 bingo card, with one of them being a row high. Set your Slingo bet as a fixed amount of spins on one reel. This usually falls between 15 to 20 spins.  Only the first 11 or 16 spins form part of the package, while the rest of the time you will be using free spins or your total cash in points, and it doesn't hurt to take advantage of slot promotions either.
The objective of the slot is to successfully match as many numbers as you can on the bingo card using the most spins. Winning paylines in the game are known as Slingos. Slingo is not to be mistaken for a slot machine because things work very differently here. Usually in a slot machine, symbols that appear on a payline determine the amount you will win. In Slingo, lines in the bingo table end up determining the amount you get to win. So, players will end up revealing numbers indicated on the reels spinning and cross off any respective numbers on the bingo card.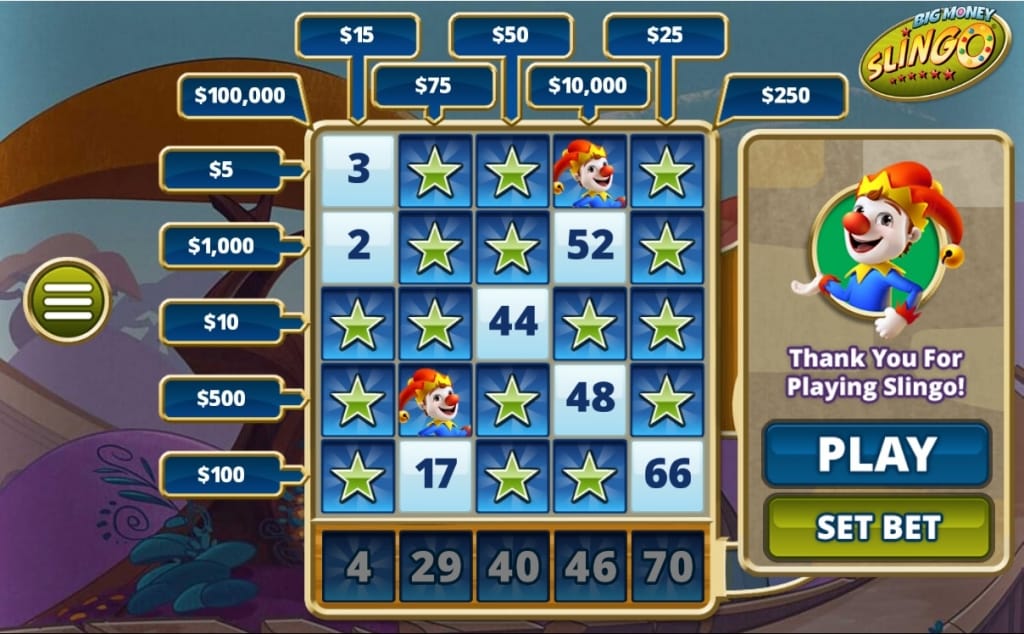 Slingo - Gameplay
A succesful Slingo is created when players form a horizontal, diagonal or vertical line on a grid. The more Slingos you form in a fixed number of spins, the more winning payouts. Slingo is literally a mix of Bingo and Slots, because not only are there numbers, but wild symbols, scatter symbols, jokers, super jokers and more special characters as follows;
Jokers: Jokers are essentially wilds that can be used to cross off numbers on columns they appear on.
Super Joker: Super jokers perform the same function as the joker except they can land anywhere.
Devils: Your resulting payout is halved and your total amount is deducted.
Cherubs: Cherubs appear often on the reels and mark off the devil's effect by shooting an arrow.
Coins: Coins automatically win you extra points and activate extra free spins.
Slingo has a simple set of rules; a set time limit is enforced on how long it takes for players to place jokers on the table. Be sure to keep track of this as you continue playing.
Why don't some players like Slingo? They tend to avoid the game because they have a fear of bets. Slingo offers the best of both worlds of Slot gaming and Bingo so it must be more expenisve to play because it's 2 in 1. However, that's not the case with Slingo at all. Even the players who prefer larger bets will find that they are well catered for here. All Slingo machines offer different variations in betting, just like in slots, to cater for different punters and their budgets. Always remember to stick within your budget and gamble responsibly.
Betting ranges in Slingo free play usually vary starting off as low as 0.50 to 100 coins. Some fall to 0.10 coins or climb as high as 200 coins, but are considered the exception to the general rule. The minimum bets possible in Slingo include;
-Slingo Riches: 0.50
-Slingo Fortunes: 1
-Love Island Slingo: 0.10
-lingo XXXtreme: 0.20
-Slingo Extreme: 0.50
-Slingo Rainbow Riches: 0.50
-Slingo Showdown: 0.20
-DOND Slingo: 1
-Slingo X-Factor: 2
-BGT Slingo: 0.50
The maximum bets possible in Slingo include;
-Slingo Extreme: 100
-Slingo XXXtreme: 100
-Slingo X-Factor: 100
-Slingo Riches: 100
-Love Island Slingo: 400
-DOND Slingo: 100
-Slingo Rainbow Riches: 200
-Slingo Showdown: 100
-BGT Slingo: 100
-Slingo Fortunes: 100
As you can see, there's a lot of room to cater for both high rollers and low rollers.
There are a lot of different versions of Slingo out there.
It's important to note that there are many Slingo machines and not all of them follow the same rules. Beginners to this world need to make sure they choose a version of the game where they get paid for each successful Slingo win. Some Slingo machines will start to pay only when you have formed 4 successful Slingos or more. Some Slingo games offer jackpots and others are more volatile than others.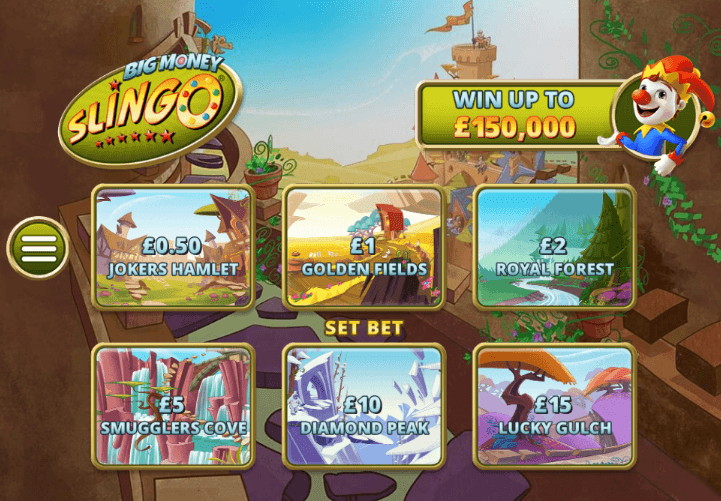 The Verdict of Slingo
Slingo is one of the slot games that every type of gambler should play at least once in their lifetime. This is especially so for any slot players who need a break from their favourite slots. The ease of Slingo will give you a whole new perspective to slot gaming once you get back. Slingo manages to stand out because of the range of options, versatility and creativity on offer in the game. Slingo can quickly become one of your favourite new pastimes if you let it.
The combination of Bingo and Slots works beautifully, catering to what true slot fans and true Bingo fans would want out of both. Players will enjoy the surprising aspects of the slot side of the game and the mental boost from the Bingo aspect of it.  It will be an enjoyable casino game for all players regardless of what level you are playing at. But if you are looking for a more traditional slot game, then no game is more traditional than the irish themed Rainbow Riches Slot!